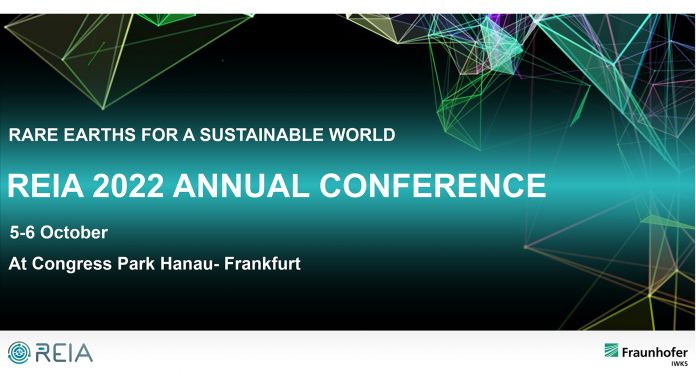 Rare Earths for a Sustainable World
5-6 October 2022
Congress Park Hanau – Frankfurt
Rare Earths are critical materials for vehicle electrification and wind turbines. Electric vehicles will only unleash their full environmental benefit when the electricity mix evolves towards a higher renewables content. For that, wind-power turbines also rely on rare earths' magnets for highest efficiency and low-maintenance cost.
Despite their unmatched technological benefits, rare earths are considered scarce, their extraction is expensive, prone to price volatility and their supply chain concentrated in a single country. However, these perceptions do not entirely correspond to how the rare earths industry has evolved since the very mediatic "Rare Earths Crisis" of 2010.
New producers, better technologies and a fast-growing demand make for a very different picture that requires, more than ever before, a strongest collaboration between the rare earths industry, its industrial customers, research institutions and governments to ensure these materials deliver on their incredible potential to decarbonize energy and transportation. That's the key objective of the REIA (Rare Earths Industry Association). This global annual conference on e-motors will bring together key decision makers in the technologies of vehicle electrification, rare earths producers, magnet makers, wind energy companies, e-drives and vehicle manufacturers to review the current supply situation and identify improvements to better satisfy the requirements of the industrial downstream customers for a better technology adoption.
REEsilience together with SUSMAGPRO will have a booth at the event.
For more information and registration, please visit the website.