November 13

-

November 17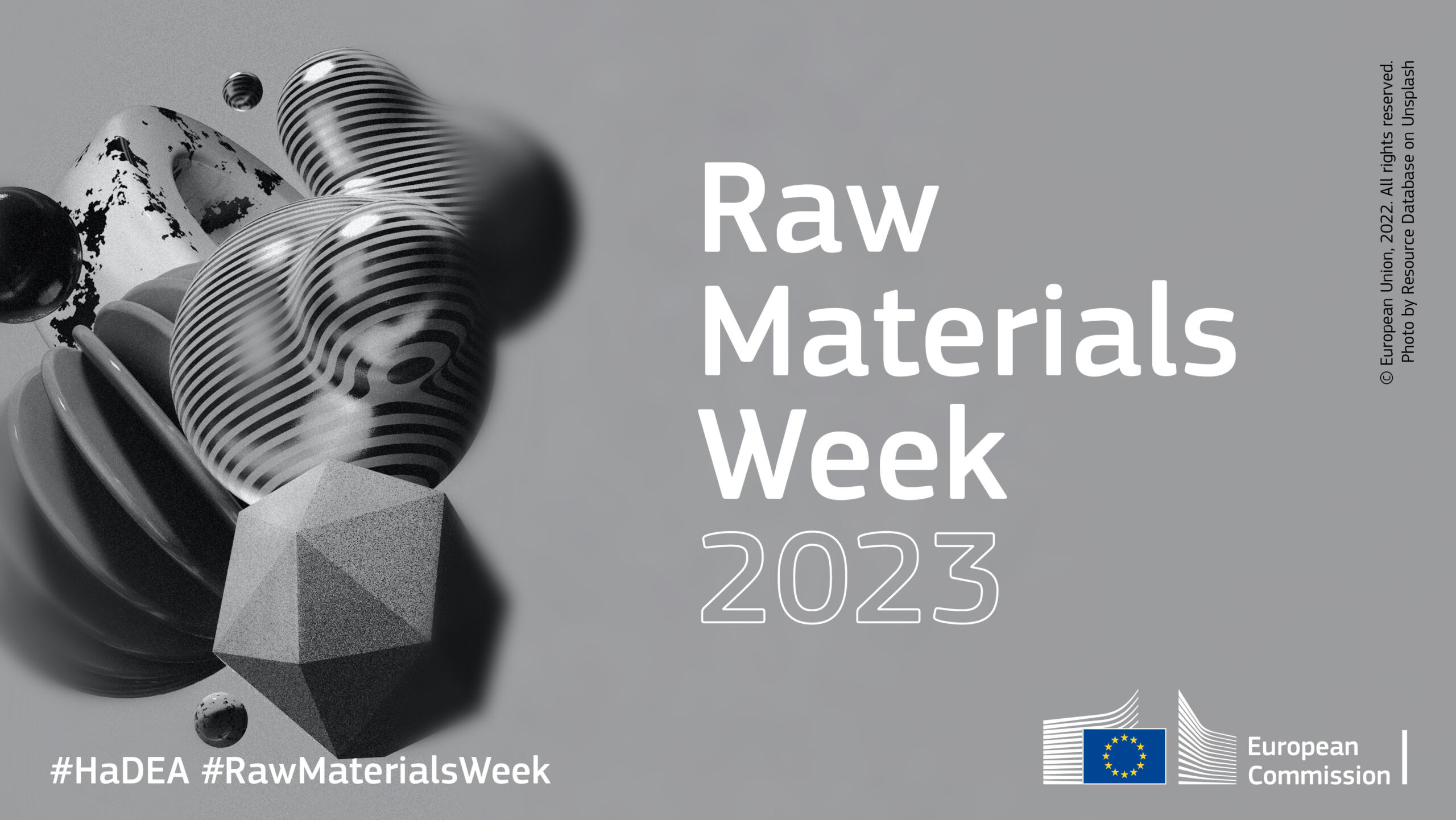 The Raw Materials Week is an annual event organised by the European Commission, bringing together a wide range of stakeholders in the sector to discuss current policies and initiatives. This year's week will take place in Brussels from November 13-17. The focus will be on the Critical Raw Materials Act and topics such as critical raw materials, strategic projects, investment, innovation, circular economy and international partnerships.
REEsilience and SUSMAGPRO is also part of the event: together with the European Raw Materials Alliance (ERMA) and the Global Rare Earth Industry Association (REIA), the SUSMAGPRO consortium is organising a full day programme under the title 'Developing permanent magnets value chain' on November 16.
The SUSMAGPRO session, led by REEsilience and SUSMAGPRO project coordinator Prof. Carlo Burkhardt, will be dedicated to the latest technology highlights and will consist of several short pitches on key technological developments within various EU research and innovation projects:
Mr. Jakob BLOMGREN, Senior Researcher, RISE Research Institutes Sweden & Ms. Nina DAHL, Research Director, SINTEF Industry: REEsilience & REEPRODUCE – Dealing with scrap: Automated sorting and separating line for magnets from end-of-life products
Mr. Allan WALTON, Co-Director of the Birmingham Centre for Strategic Elements and Critical Materials (BCSECM), University of Birmingham: SUSMAGPRO – Increasing circularity for permanent magnets: Short-loop recycling of end-of-life magnets and magnet entailing parts via Hydrogen Processing of Magnet Scrap (HPMS)
Mr. Filippo BARTOLOZZI, Research and Development, B&C Speakers: SUSMAGPRO – Recycling vs Performance? Recycling and Performance! Demonstration of recycled magnets in applications and Design for Recycling
Mr. David O'BROCK, Commercial Director, REEtec & Mr. Nick MANN, Operations General Manager, HyProMag UK: REEtec & HyProMag – European industry empowered by H2020 projects SecREEts and SUSMAGPRO
Ms. Stefania VITALE, Project Officer, European Science Foundation: PASSENGER – Substitution of CRM in permanent magnet production
In addition, participants will have the opportunity to learn more about REEsilience and SUSMAGPRO, and the project results achieved in a dedicated exhibition.
Further information and a detailed agenda can be found on the event website.