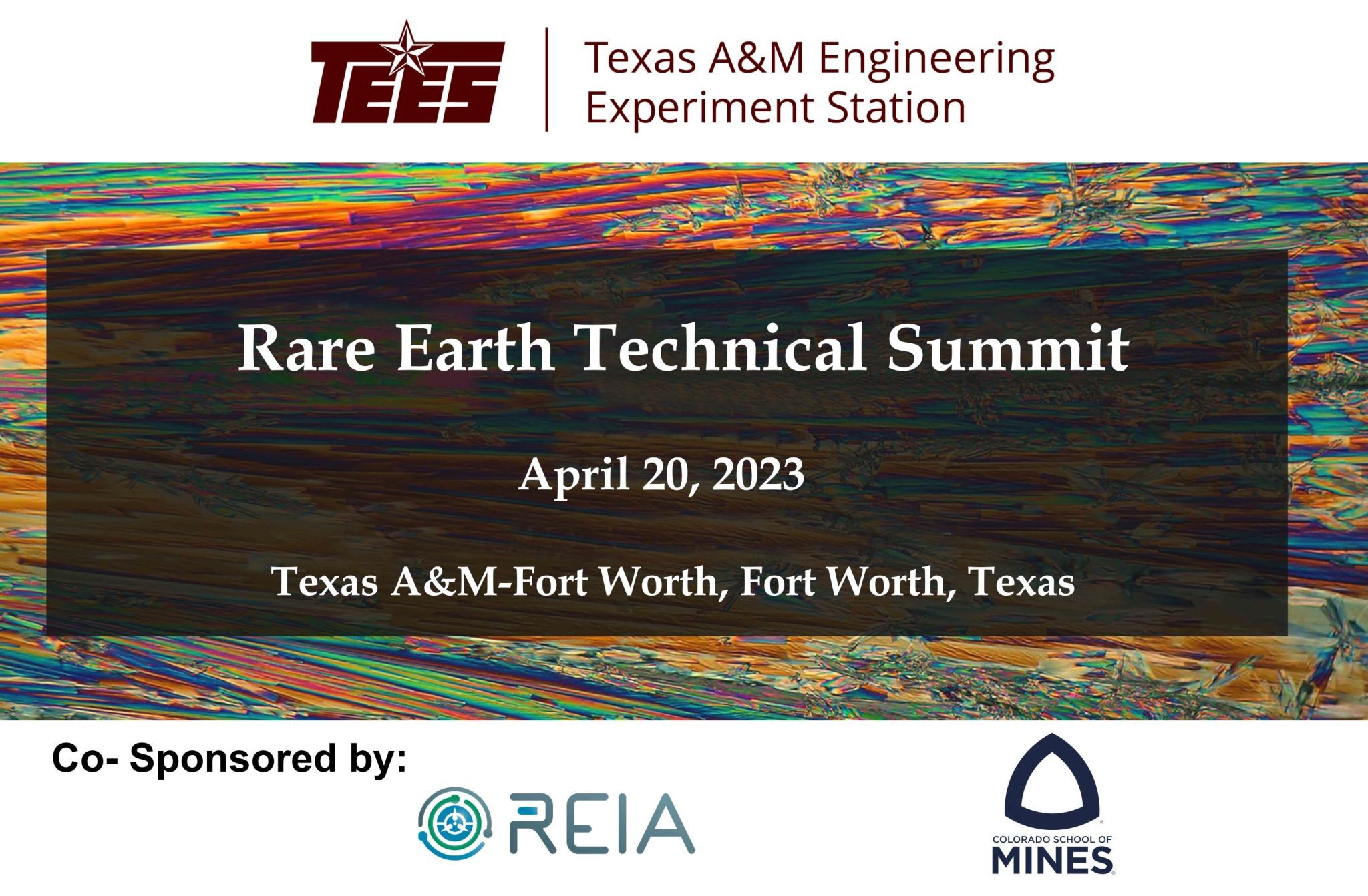 The Texas A&M Engineering Experiment Station (TEES), in collaboration with our REEsilience partner Rare Earth Industry Association and the Colorado School of Mines, is organising the Rare Earth Elements (REE) Summit on Thursday, April 20, 2023, at the Texas A&M University-Ft Worth. This is the third summit in a series initiated with a mandate from the White House to develop a roadmap for the North American REE supply chain.
The event will feature panel discussions with experts from major upstream and downstream companies, including The Mosaic Company, GreenMet, Phoenix Tailings, and Cyclic Materials. These panellists will offer insights into the REE industry, and there will be expected participation from various U.S. government departments.
Moreover, PwC will comprehensively analyse the electric vehicle market for Q4 2022, covering all major markets and brands. The report will highlight market competition intensifying, multiple OEMs slashing BEV prices, and the regular launch of exciting new models by leading OEMs.
One of the lead articles will estimate the Neodymium use in the U.S. for significant applications, develop a dynamic model to predict the end-of-life flows of products that contain REPMs, report on the potentially recoverable Nd from EoL products, and evaluate the significance of this secondary source of Nd relative to the overall U.S. demand. Recycling at 15% efficiency can meet about 12%, and reuse can meet up to 70% of Nd demand for EVs in 2050.
This event is an excellent opportunity for participants to stay informed and connected with the latest developments in the REE industry. Registration is open, and attendees can expect to gain insights from industry experts and network with peers.